BETTER TECHNOLOGY
Putting patients first, has been the driving motto in my practice. In a completely patient centric practice, I am trying to give a new perspective to Orthopedic practice in the capital city.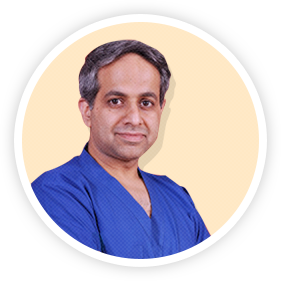 Dr. Gurinder Bedi
MS, DNB, FRCS, FRCS(orth)
( Snr Consultant Orth Surgeon, Head of Dept. Orthopaedics, Fortis Hospital, VasantKunj, New Delhi )
DR. GURINDER BEDI -(MS, DNB, FRCS, FRCS-ortho) is a Senior Consultant Orthopedic Surgeon in Delhi. He has expertise in all type of Knee and joint replacement surgeries and providing high end orthopedic treatment in Delhi. His area of expertise includes Foot and Ankle Surgery, Trauma... [Read more]
News & Events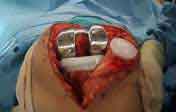 Jan 08
Where to get best knee replacement surgery in India?
India has gained a lot of popularity in the recent years due to the continuous rise in its healthcare industry. People across the world come to India for various treatments as the hospitals her....
Read more
Testimonials
What Our Patients Say About us
Lorem is simply a dummy text.Lorem is simply a dummy text.Lorem is simply a dummy text.

- rajesh

(Ortho Surgery)

Lorem is simply a dummy text.Lorem is simply a dummy text.Lorem is simply a dummy text.

- test

(Ortho Surgery)

Lorem is simply a dummy text.Lorem is simply a dummy text.Lorem is simply a dummy text.

- test

(Ortho Surgery)

There are many variations of passages of Lorem Ipsum available, but the majority have

- James Abott

(Ortho Surgery)
Make an appointment
Please contact us on Below Address for Appoitment:
Fortis Hospital , VasantKunj
Phone No. : +91 - 880010740
Timings : 9:00am to 3:00pm (Mon- Sat)
Clinic Address:
Global Medicare Centre
C10/5 VasantVihar, New Delhi
(Near C Block Market)
Phone No: +91- 9315877957
Timing: Mon, Wed, Fri, Sat 5:00pm to 7:00pm
Doctor Hub
603, 6 th floor, Cross Point Mall,
Opp.Galleria Shopping Center, DLF Phase IV
Phone no: 0124 4072603
Timing: Saturday 3:00pm to 5:00pm
COPYRIGHT © 2016 - Dr.Gurinder Bedi | Design & Developed by